Blog Top 10 Hottest NYC Bookings in Food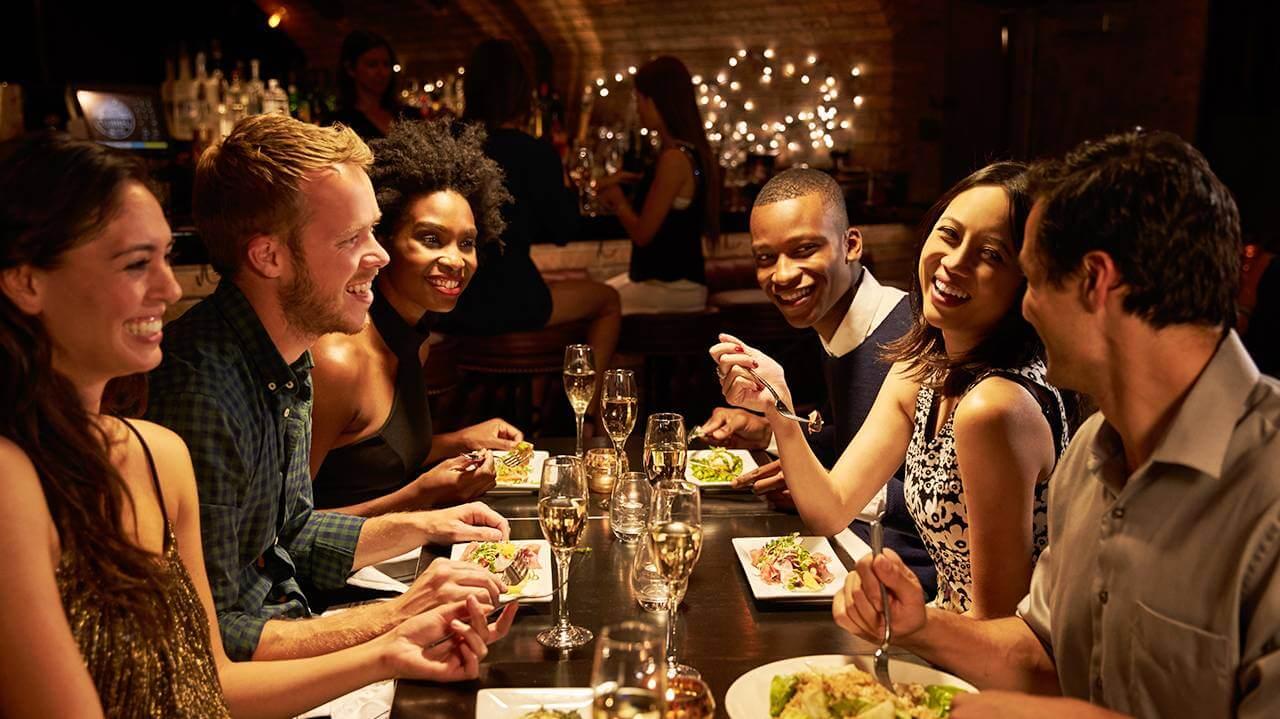 What's for dinner tonight?
What you'd hope to be a simple answer is made impossible by the sheer volume of NYC restaurants across the five boroughs, along with the ever-changing landscape of the city's food scene. But if you're answering based on what's in demand, New York definitely has its hierarchy of hard-to-get reservations.
The majority of these high end restaurants being stocked in Manhattan, here are NYC's top 10 hottest restaurants!
1. Rao's
Rao's is the most sought-after reservation in New York City, and earning a seat at this celebrity hotspot is simply all about who you know.
2. Carbone
Even if you haven't heard of Carbone, you've heard of Carbone. The Greenwich Village staple is considered one of the most high end restaurants in NYC and releases dinner reservations at 10 a.m. one month in advance. So mark your calendars now because they don't accept any walk-ins…even if you're the Pope.
3. Dame
For some of NYC's best seafood, good luck scoring a reservation at Dame 12 weeks in advance or by lining up hours before the doors open for Monday's "walk-ins only" policy.
4. Lilia
This Williamsburg hotspot is known for its pasta and gelato, and reservations are released 30 days in advance. Lilia reserves a few seats every night for walk-ins, though, so if you have nothing but time and patience, you can always try your luck that way.
5. Cote NYC
Scoring a seat at the upscale Korean steakhouse isn't easy. But once you're in, Cote NYC is definitely worth the wait.
6. 4 Charles Prime Rib
Reservations at 4 Charles Prime Rib are notoriously hard to get, but the supper club also offers a waitlist for those who miss out during the registration period.
7. Don Angie
Getting a last minute seat at Don Angie isn't totally unattainable, as the bar is reserved for walk-ins. But reservations for the are released one week ahead at exactly 9 a.m., so be prepared to refresh your browsers.
8. Momofuku Ko
Chef David Chang's Momofuku Ko is one of the hottest NYC restaurants. With main dining room reservations starting at $280, getting a reservation is a total misfire.
9. Rezdôra
A seat at Rezdôra isn't easy to come by, and wait times usually take upwards of two hours.
10. Westlight
Westlight is a 22nd floor rooftop bar with some of the best views in the city. It's no wonder everyone wants to secure a seat!
Score Last Minute Reservations With Wuw Wuw
Still determined to make tonight's reservation list at Carbone on short notice? Wuw Wuw can help!
We've created an ethical marketplace for buying, selling, and transferring last-minute or hard-to-get reservations, so you can get the food you want when you want it.
Download the app today to get started.