Blog Top 10 Hottest NYC Bookings in Personal Care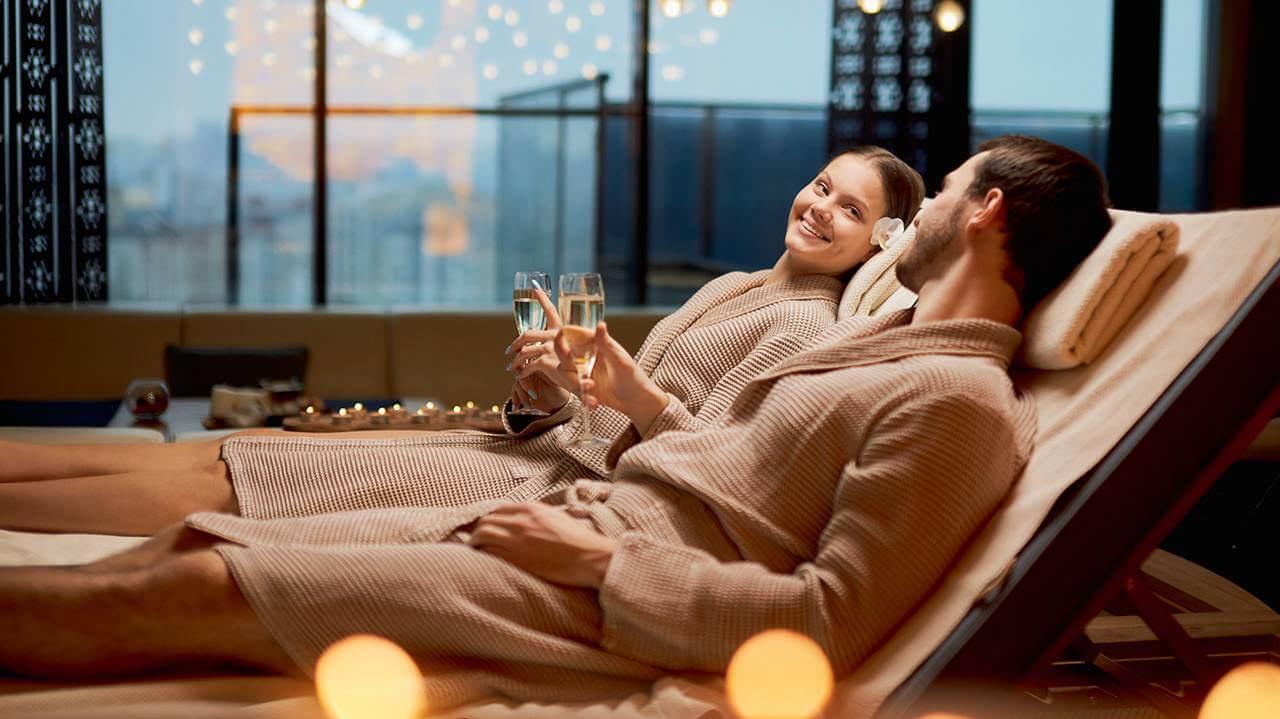 Everyone working in the hustle and bustle of NYC life deserves a spa day from time to time. When the work day ends, you're looking to pamper yourself with a little R 'n R and head down to the salon. However, booking last-minute personal care appointments in New Yok City means competing with thousands of other city goers. Having a game plan is a must.
We'll start with a list of 10 of the most popular personal pampering sessions in the city. Check them out!
1. Eva Scrivo Salon
Eva Scrivo Salon is hailed as one of the premiere NYC hair salons, meaning appointments with the beauty authority herself are hard to get.
2. Bisou
To say the nail artists at Bisou are talented is an understatement, and that's why bookings at this NYC manicure hotspot are so highly coveted.
3. Rescue Spa
Located in the Flatiron district, Rescue Spa is a one-stop shop for the best NYC luxury appointments in skincare, beauty treatments, hairstyling, and more.
4. Chillhouse
Equipped with a skincare facility and cafe, the press-on nail retailer's flagship store is located in Soho and makes Chillhouse a true jack-of-all-trade.
5. Silver Mirror Facial Bar
Whether you need a specialized facial or are looking for results-driven skincare, Silver Mirror Facial Bar offers services that are as high-quality and affordable as they are in demand.
6. Great Jones Spa
Great Jones Spa is one of a kind. If you're so lucky as to book a message with the Manhattan day spa, you'll also get to experience their famous "Water Lounge" which features a three-story waterfall.
7. Treehouse Social Club
As a salon and event space in one, the critically acclaimed Treehouse Social Club is run by a collective of independent stylists and creatives. It definitely delivers in terms of cool-factor.
8. Whiteroom Salon & Apothecary
Whiteroom Salon & Apothecary is a Brooklyn staple that offers a variety of luxury beauty products in addition to its luxury appointments.
9. Spa Blue
For unwinding with top-of-the-line face and body treatments, be sure to check out Spa Blue, a Manhattan favorite.
10. Palms Salon
Look no further than to Palms Salon for all your hair color needs, with in-demand expert colorists who are highly acclaimed assome of the best in New York.
Personal Care With Wuw Wuw
Still determined to make tonight's reservation list at Carbone on short notice? Wuw Wuw can help!
Today it's time to treat yourself to some self-care. And luckily, Wuw Wuw can connect you with hard to get luxury appointments so that you can be on your way to feeling your best and looking your best, too.
Download the app to get started!